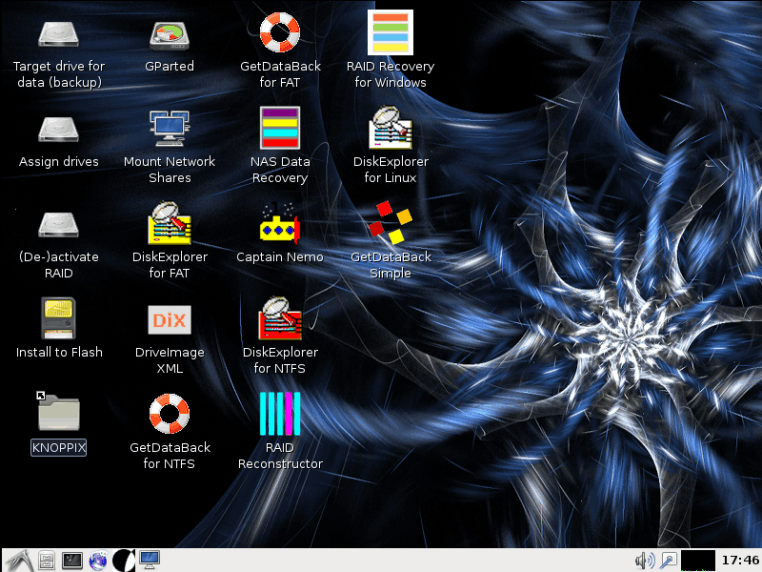 Runtime Live CD: Desktop with pre-installed programs
Runtime Live CD Desktop
Once you have booted the Runtime Live CD or USB stick, you can start using our data recovery software. Simply double-click the corresponding icon.
Mapping Drives
Other than with Windows, in Linux you have to declare disks you want to use for copying. If you have provided a disk to hold all the data you want to recover later, you should double-click "Target drive for data (backup)". Select this drive, and it will automatically be mapped to drive letter R:. Later, in GetDataBack, for example, you would copy the recovered files to drive R:.
You can administer all mapped drives with "Assign drives".
You should NOT map the drive you want to recover the data from.